SlurpToast Episode 14: Hot Droid on Droid Action
This episode features a long overdue evaluation of the trainwreck that was Must See TV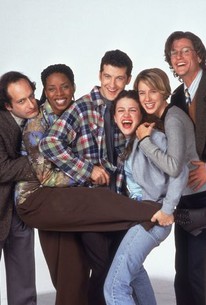 Recorded January 20, 2021
Episode 14 of SlurpToast drops on the fourth anniversary of us deciding to do a podcast.
Today we discuss, among other things:
Then we get into tonight's main topic, NBC's Must See TV and the various awful shows they used to plug the holes between their home run hitters over the years. We play name the star and/or plot of several shows and riff on several others.
Finally, we discuss why Generation X will likely never produce a president.
SlurpToast is brought to you by our new sponsor, Tequila Plancha.
Holla if you hear us!
Here is a link to the article we refer to in the Must See TV segment.