Review: Young Bucks – Killing the Business from Backyards to the Big Leagues
Taking a look at the new autobiography from the Young Bucks.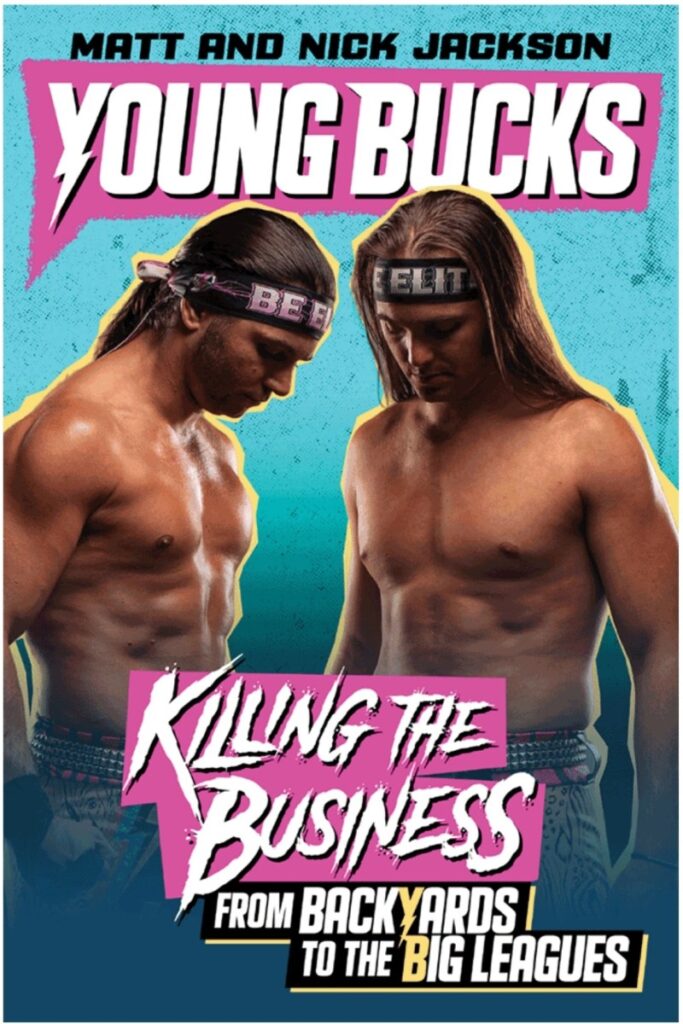 Taking a look at the new autobiography from the Young Bucks, Matt and Nick Jackson.
I've read a lot of wrestling autobiographies and biographies since Mick Foley reinvented the genre in 1999. During the ensuing 21 (!) years, every wrestler worth their salt has told the story of their rise to fame inside the squared circle.
The results have been, to say the least, mixed. For every Foley or Jericho, you have to sit through a corporate Batista or angry Anderson book.
Enter the Young Bucks.
The Jackson brothers new autobiography traces their rise from a homemade ring in their Rancho Cucamonga to the center of the ring in the world's hottest promotion, AEW.
I inhaled this book kids.
You want to know why?
While the Bucks did, in fact, put themselves over, they didn't do it at the expense of anyone else. Their rags-to-riches story shows a pair of boys/men who have a goal and do whatever it takes to accomplish that goal, even if that means turning their back on the industry's 600 pound gorilla.
BEING THE ELITE
I'll admit that I wasn't overly familiar with the Young Bucks before their Bullet Club run in Ring of Honor. However, once I got familiar with them and their work I became a fan.
Learning about their struggles and how they overcame and even learned from them on their way to becoming a self–contained machine was fascinating.
It's a Horatio Alger story clad in spandex.
In addition to being a good read for wrestling fans, the story serves as a nearly step-by-step DIY guidebook on how to build your own brand through confidence and hustle.
You've got to respect the hustle.
Young Bucks: Killing the Business From the Backyards to the Big Leagues is available to purchase at your favorite bookseller.
Give it a read. It's six stars on the Meltzer scale.