Monday Meandering 2/6/23 – Poker Face, To Leslie and Vengeance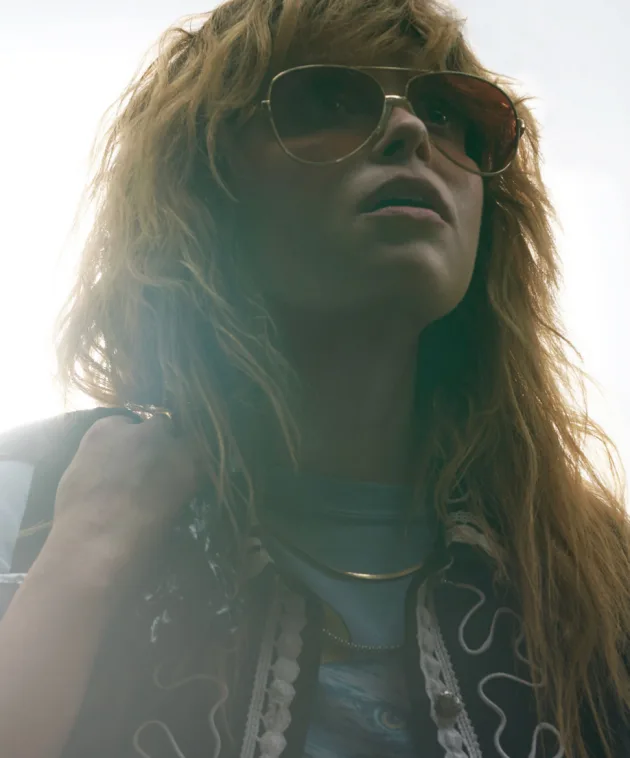 So yeah, I didn't post last week. You want to know why? I live in Austin, Texas and we had a historic ice storm. The temperatures were below freezing for 3 days with rain before and during. Ice was everywhere. I lost a lot of oak tree limbs. A large portion of the city, including my office, still doesn't have power. So, yeah, last Monday I had other stuff on my mind.
Now that I have the disclaimer/rant out of the way, let's take a look at some of things I did do during the ice-pocalypse.
POKER FACE
If you had told me a couple of years ago I'd be anxiously awaiting the next episode of a Natasha Lyonne mystery vehicle I'd have called you crazy. Now, after watching the first two episodes of Poker Face, I'm doing just that. Lyonne stars as world weary Charlie, a woman who can tell if you are bullshitting her just by looking at you. No superpowers. Just a gift. A gift that gets her into some big trouble and puts her on the lam. Yeah, it's that kinda deal. I dig the Columbo vibe Lyonne is putting out. I also really like the minimalist opening titles. It's a throwback to the old NBC Mystery Movies of my youth. The show was created by Rian Johnson so you know it's got twists. Poker Face is streaming now on Peacock.
TO LESLIE
The little indie movie with all the Oscar controversy. To Leslie tells the story of an alcoholic woman who won the lottery and drank it all away and her attempts to regain some semblance of a life. Andrea Riseborough grabbed an Oscar nomination for her role as the titular Leslie. People were up in arms that a small, little scene film like this could grab a nomination. The Academy even investigated the possibility of hanky-panky. Whatever. The movie is really good and Riseborough earned her nomination. Aside from whatever accent Marc Maron was attempting this was a solid little movie. It'll stick with you in the Leaving Las Vegas kinda way.
A RIGHTEOUS THIRST FOR VENGEANCE
I binged through Rick Remender's story of a man being in the wrong place at the wrong time. It's a solid story with interesting art. What happens when you try to do the right thing and end up on the wrong side of a Jeffrey Epstein type character and his army of dark web psychos? Nothing good I can assure you. The series runs eleven issues and is collected in two trade paperback volumes. RECOMMENDED