Podcast Episode 39 – All He Did Was Make Weird Alfredo Sauce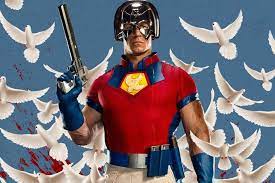 Bruce comes in from an afternoon of day drinking to join Stephe for a very reflective episode of the podcast.
When you've been friends this long, sometimes you tell the stories just for yourself and maybe to see if they match up.
What stories? Listen and find out.
We also talk about:
Parker
Jason Statham as Parker
Robert Downey, Jr. as Parker
Who would actually be a good Parker.
Peacemaker
Southern accents
Batman
Uncharted
Power of the Dog
Resident Alien
The world may be burning, but you can count on us to keep it light.
Enjoy!