Monday Meandering: AEW Revolution, WandaVision and Ted Lasso
This week we meander through AEW's Revolution, the finale of WandaVision and Apple TV's Ted Lasso. Join us.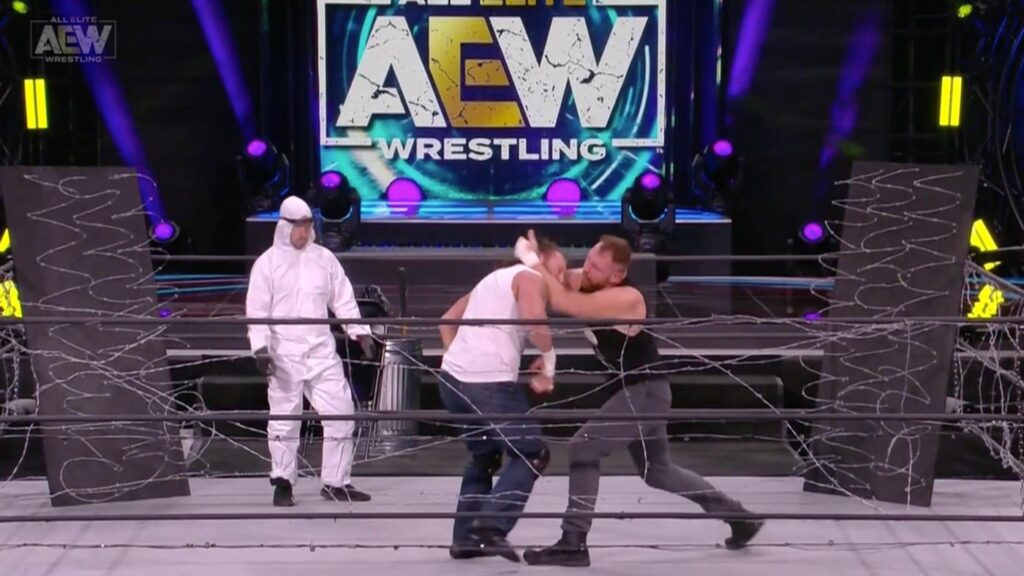 Quite a weekend for pop culture kids. Did WandaVision deliver on its season finale? Did AEW's Revolution deliver on it's biggest PPV promise to date?
Let's find out.
AEW Revolution
AEW set the bar high for themselves. Perhaps too high. With the promise of a new superstar signing and an exploding barbed wire death match, Revolution promised a lot. It delivered on most counts, except for those two.
Christian Cage was the big name superstar. I love Christian and think he makes an interesting add to the AEW roster, but he's not the level of superstar that AEW let wrestling Smarkdom believe was inbound. At four hours, the show was a little long. The Matt Hardy/Hangman Page watch was a TV match shoved onto the PPV. Between a great tag team opener, a tag team battle royal, a ladder match and street fight, there was a lot on the line when the main even finally rolled around. It delivered on most counts. Moxley and Omega laid it all on the line. Too bad the same can't be said for the explosives. They ended up looking like sparklers and left a bad look as the show wrapped up with medical personnel attending to Moxley and Eddie Kingston.
Note to AEW, underpromise and overdeliver.
WandaVision
Speaking of underpromising and overdelivering and rabid fandoms, how about the end of WandaVision? No Mephisto. No Quicksilver. Not really many big reveals at all. Just a satisfying end to a television maxi-series, IF you didn't get yourself all jacked up on fan theories. The series nicely sets up the next Dr. Strange movie so let's just see how it plays out. Nicely done.
Ted Lasso
Saturday night the wife and I found ourselves looking for something to watch. Not exactly enamored of the potential Oscar contenders, we turned our search to the small screen. Both being fans of Jason Sudeikis, we decided to finally give Ted Lasso a try. I'm really glad we did. We very quickly inhaled the first four episodes before calling it a night.
The fish out of water story of an American football coach recruited to lead a middling British soccer squad is both funny and poignant. Yes, the plot has elements of Bull Durham and Major League, but the show is its own wonderful creation. Season One is available now on Apple TV. It's definitely worth a watch.